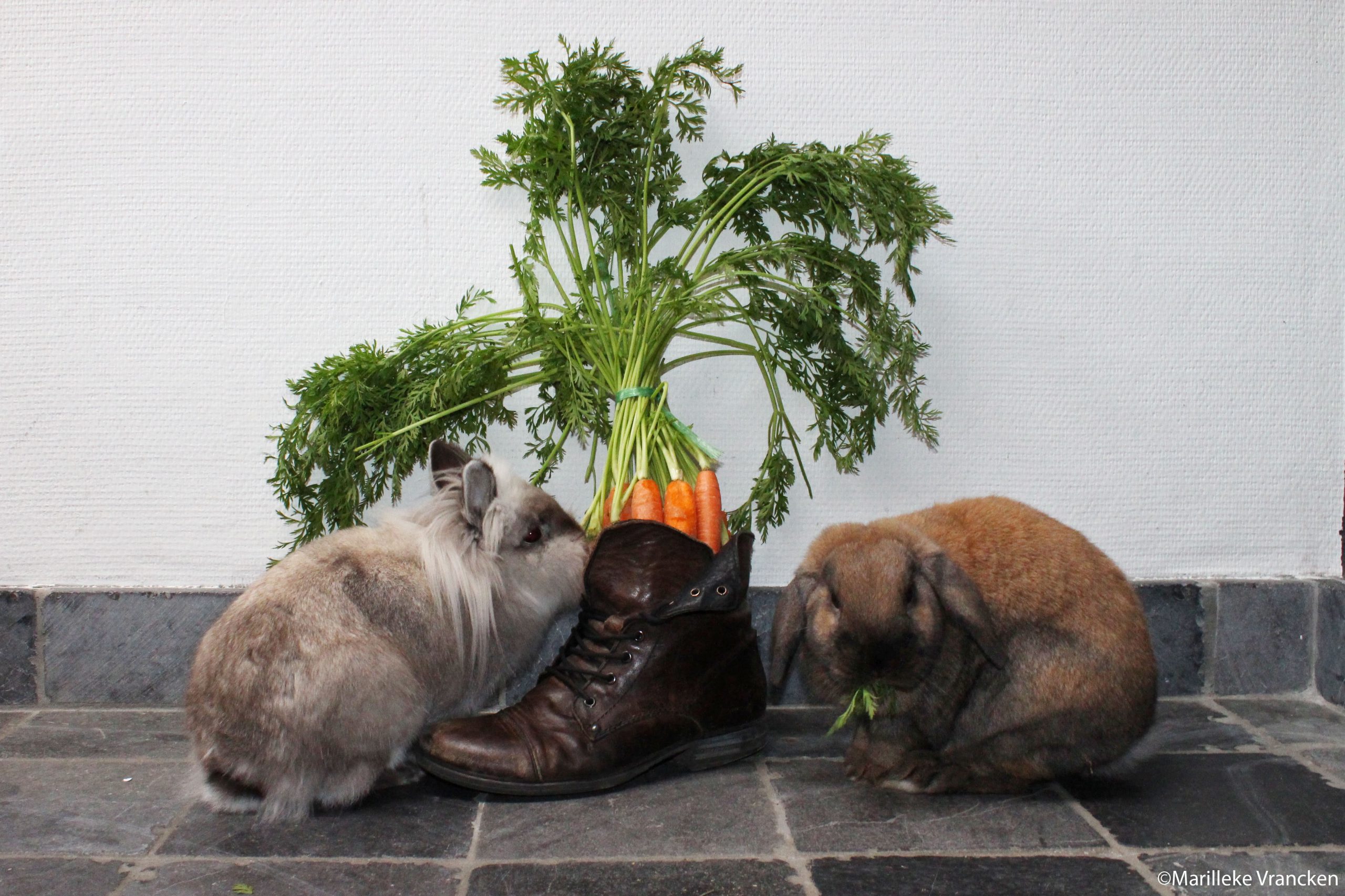 Sinterklaas is coming to town
Not everybody knows who Sinterklaas is since he only visits Belgium, The Netherlands and I think Germany? He brings sweets and presents for the children have been nice all year round. He visits during the night of 5 till 6 December. Hopefully he brings something nice for my rabbits too.
Nevertheless, we are prepared for his arrival. Yes, we put carrots in our shoe for Sinterklaas and his horse. What can I say, it's tradition.
This is the letter from my rabbits to Sinterklaas:
Dear Sinterklaas,
We have prepared a shoe for your arrival. We hope you don't mind we already had a little taste. We just wanted to make sure the carrots and its leaves were tasty enough for you.
Marilleke told us we were good girls all year round and we brought a lot of joy to her and other rabbit owners. She is sure you will not forget about us. We also hope you bring something nice to every rabbit in Belgium and Holland (and all the other countries you visit).
A paw,
Eddie and Louis