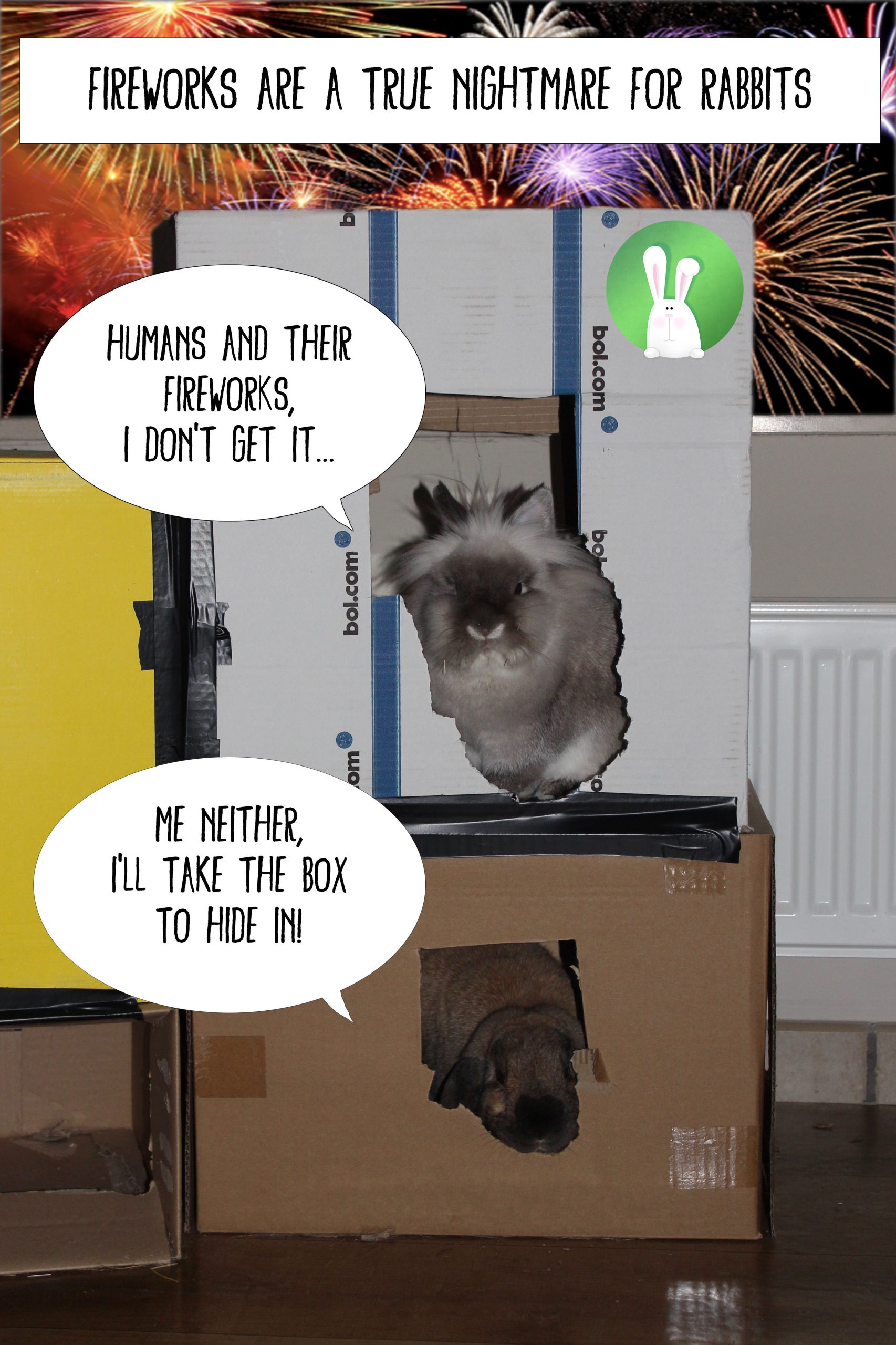 How to prepare your rabbits for fireworks in 5 easy steps
Fireworks are a true nightmare for every animal. Not only are rabbits scared of the noise and flashes, also the smell reminds them of fire and that means DANGER! Luckily there are a few things we can do to prep our rabbits for the fireworks of New Years Eve:
Make sure to create enough hiding places with a lot of straw/hay for your rabbits. Give your rabbits the privacy they need and their partner(s) for comfort.
Lock your windows and doors in order to mute the noise and hide the flashes of the fireworks.
Put on some background music, this way you rabbits will hear all kinds of different sounds, not only the fireworks.
Move your rabbits indoor for the night if the difference in temperature isn't too big (basements and garages are perfect for this). If this isn't possible, protect their dorm with blanket so your rabbits can't see the flashes and the blankets mute the noise a little bit.
Make sure your rabbits are used to the sound of fireworks.

Start with the habituating a few weeks/days before New Years Eve. The earlier you start with this training, the better. If you only have a few days time to habituate your rabbits to the sound of fireworks, practice a few times a day.
Play the sound silently, your rabbits shouldn't be scared of the sound.
Give your rabbits treats when they don't react on the fireworks or play with them to distract them of the noise.
Turn on the sound a little bit louder every time you practice.
Take your time to habituate your rabbits and always make sure you don't scare them. It is important that your rabbits are not stressed before the fireworks start.
I wish you a lot of luck with the training and all the best for the New Year!!!